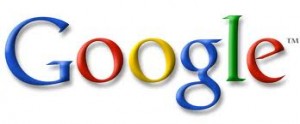 According to Reuters, Google announced plans this morning to buy wireless giant Motorola for $12.5 billion dollars. The move comes on the heals of a major push by Google to acquire more market share for its mobile phone operating system Android. With mobile device searches now estimated to be 50% of all internet search, it should come as no surprise that Google, the world's most popular internet search engine, would be looking for opportunities to continue to dominate the internet search marketplace.
Google's acquisition of Motorola should also serve as a strong signal to attorneys as to where Google is placing its bets on the future of internet search. Law Father has been ahead of the curve with regard to mobile search, incorporating a mobile site into every new website we build.
If you have a mobile device (Android, iPhone etc), try looking at this Denver auto accident attorney website first on your desktop or laptop, and then on your smart phone.  You can run the same experiment with this Fort Collins car accident lawyer website. You can see that depending on what device you are using, Law Father websites automatically determine the best website to display so that potential clients get the information they need in the most efficient and concise manner.
Don't lose another potential client because you are not worried about how well your site performs when found via mobile search! Contact Law Father today for a FREE website evaluation and to learn more about creating a mobile attorney website potential clients can use to find your law firm. Call 1-800-325-7715 today or visit us online at http://www.lawfather.net.
2

votes

Get Worried About Mobile! Google Buys Motorola for $12.5 Billion.